Sugar Land Wellness Care & Nutritional Consulting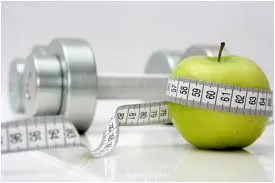 At Total Chiropractic & Wellness Center, our Sugar Land wellness team works to empower every patient to live a full, healthy and active life.
Dr. Nadeau chiropractic services
go beyond pain management and injury rehabilitation to include
nutrition consulting
and
weight management
. By enhancing all aspects of our patients' well-being, we empower them to live their best possible lives.
Get Healthy Today with Sugar Land Wellness Care
Wellness care is essential to reducing your risk for chronic illnesses like heart disease and diabetes. Our Sugar Land nutrition consulting and weight management services can help lower your risk for chronic health problems. Dietary changes, regular exercise and maintaining proper spinal alignment can make a significant difference for your long-term health.
If you suffer from chronic pain, losing weight can make it easier to manage this pain. Extra weight compresses the musculoskeletal system, straining the joints and placing extra pressure on the spine and internal organs. This pressure aggravates pain and makes daily activities more challenging. Through our nutrition and lifestyle counseling services, Dr. Nadeau can help you adopt healthier dietary and exercise habits. Our services are not a "lose weight quick" fad diet, but a long-term solution for whole body health.
Have you struggled to lose weight in the past? Many popular fad diets send the body into starvation mode, depriving our bodies of the vital nutrients we need to function and shutting down the metabolism. It's no surprise that once we stop dieting the pounds pack right back on, leading to a frustrating rollercoaster of constant weight loss and weight gains. Our Sugar Land nutrition consulting and weight loss services can show you a better way to lose weight and get healthy.
Dr. Yvette Nadeau weight loss and weight management services are tailored to each patient's wellness needs. Dr. Nadeau will work with patients to integrate dietary changes into their lifestyle. For example, our nutrition consulting services can help you learn new ways to replace processed foods with whole foods, eliminating not only the empty calories associated with processed foods, but also the artificial flavors, preservatives and excess sugars that make these foods so unhealthy for our bodies.
Regular exercise is an important part of a healthy lifestyle and will help you lose weight. However, if you are overweight or suffering from chronic pain, even basic movements may be challenging. Dr. Nadeau will show you corrective exercises that strengthen the core and musculoskeletal system. These gentle exercises can be performed from the comfort of your own home. They build stamina, strength, coordination and flexibility, while reducing your risk for future injuries.
Now is the time to take control of your health. Take advantage of our Sugar Land nutrition consulting services today!