Sugar Land Chiropractic Care: Get Healthy Today!
Do you suffer from neck and back pain, headaches, or want to improve your health? Sugar Land chiropractic care can make a significant difference for your well-being. Dr. Yvette Nadeau treats a variety of different health conditions, including chronic pain, car accident injuries, sports injuries and workplace injuries. Spinal adjustments are a safe and effective way to manage pain and support the injury rehabilitation process. Our adjustment techniques will make a significant difference for your health.
Sugar Land Chiropractor Relieves Neck and Back Pain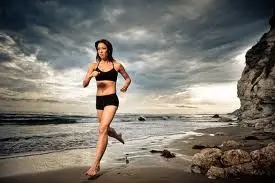 Sugar Land neck and back pain patients choose chiropractic care because it is a non-invasive and drug-free treatment. Rather than relying on medication to "cover up" pain, chiropractic care directly addresses the underlying problem, supporting the body's natural healing process. Unlike surgical procedures, chiropractic care is completely non-invasive. Dr. Nadeau recommends that patients try chiropractic care before considering surgery. Dr. Nadeau treatments may be exactly the care your body needs to get healthy!
In order to understand why Sugar Land chiropractic care is so effective, it is important to understand why the body experiences pain. Back and neck pain, as well as headaches, are frequently triggered by a misalignment in the spine. For example, if a disc in the lower back slips out of alignment, this disc may place pressure on nearby nerves, which in turn triggers pain. If the same thing happens in the cervical spine, patients may experience neck pain, headaches and other health problems.
Medication is one way to manage pain. However, drugs work by numbing the brain's ability to process pain signals: once medication wears off, pain returns. Chiropractic care is different. Manual adjustments address the underlying mechanical misalignment. Adjustments create space in the spine for a slipped disc to return to its proper position. This relieves pressure on the nerves, which consequently relieves pain.
In addition to treating pain caused by injuries, Dr. Nadeau also offers chiropractic adjustments to treat chronic pain conditions, such as fibromyalgia. While we cannot "cure" fibromyalgia, regular adjustments maintain spinal health and reduce pain throughout the body. In fact, thanks to regular adjustments, many of our patients report a reduce reliance on medication to manage these chronic health conditions.
Dr. Nadeau is trained in a variety of different spinal alignment techniques, including hands-on manual adjustments. Her adjustments utilize patient-proven techniques that are gentle, safe and extremely effective. If you are new to chiropractic care, be assured that it is a very precise and focused process. Dr. Nadeau's compassionate touch is gentle and reassuring. One of her main focuses is to free patients of pain. Contact Dr. Nadeau today to learn more!