Sugar Land Physical Medicine: Natural Pain Management and Injury Rehabilitation
Physical medicine is a pain management and injury rehabilitation system that includes physical modalities, soft tissue techniques, corrective care exercises and nutrition counseling and complements chiropractic care. While chiropractic adjustments restore alignment to the spine, physical medicine focuses on soft tissue injuries. Our goal with every patient at Total Chiropractic & Wellness Center is to relieve pain and support the injury rehabilitation process. Physical medicine helps us safely and effectively achieve this goal.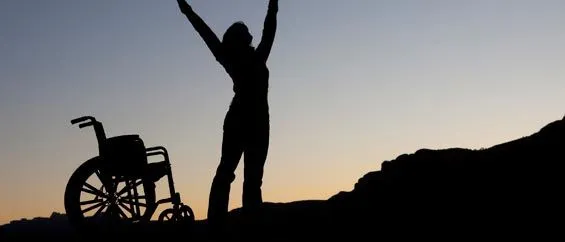 Get Healthy Today with Physical Medicine in Sugar Land
The first step in treating soft tissue injuries is to determine the type and extent of injury. For example, some injuries may affect joint mobility, cause inflammation, restrict mobility, or even trigger chronic pain. By properly diagnosing our injury, Dr. Nadeau can then create a customized treatment program to support the rehabilitation process. Depending on your wellness needs, we may recommend nutritional supplements, physical therapies, and/or corrective exercises to complement your existing Sugar Land chiropractic treatments. All of our rehab programs include three stages of care: relief care, corrective care, and wellness care. This reflects our whole body wellness philosophy: our goal is to not only to manage pain, but to also help patients heal and prevent future injury.
Physical medicine directly addresses soft tissue injuries and joint mobility restrictions. Physical modalities, for example, may include hot/cold therapy, cryotherapy or other techniques to minimize inflammation and joint pain. We teach patients corrective exercises to strengthen the spine and connective tissues. These exercises include important soft tissue techniques that bring mobility, flexibility, balance and coordination back to the body after injury.
Dr. Nadeau soft tissue techniques also help prevent the buildup of scar tissue across the muscles. When bands of thick scar tissue form, this tissue restricts mobility and prevents the injured tissue from safely healing. Prompt intervention with our physical treatment modalities can help prevent the formation of this scar tissue. This significantly reduces pain and supports the rehabilitation process. Dr. Nadeau may also make recommendations for activity modification and adaptive equipment during the healing process. Adaptive equipment helps to support the body's natural healing process without increasing the risk for additional injury. With Sugar Land physical medicineas part of a patient's treatment plan, we keep the joints lubricated, the body agile, and the soft tissues mobile.
In addition to the physical modalities and corrective exercise, Dr. Nadeau frequently recommends
nutritional counseling
for her patients. The right combination of vitamins and supplements can bring balance back to the body and support the injury rehabilitation process. For example, foods rich in antioxidants can effectively combat internal inflammation that increases pain after an injury. Dr. Nadeau provides specific recommendations that are customized to your individual injury rehab and pain management needs. By combining several modalities, including nutrition counseling, our physical medicine program is best able to support our patients' injury recovery process.
At Total Chiropractic & Wellness Center, we believe that physical medicine can make a significant difference for your well-being. Dr. Nadeau treatments naturally complement chiropractic careto speed the recovery process.